PAGE NOIRE 2015, BORDEAUX, FRANCE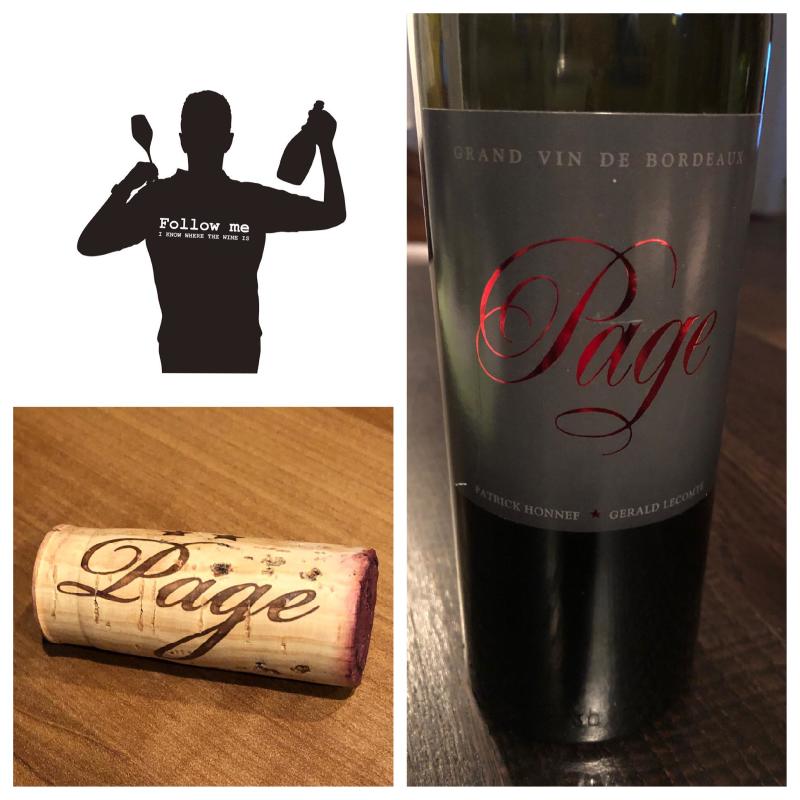 Southeast of Pomerol and Saint-Emilion, with its famous Église Souterrain, Château Page is carefully cultivating Merlot and Cabernet Sauvignon vines on some precious hectares. Nestling between gorgeous vineyards Castillon touches the right bank of the Dordogne, the river that a few kilometers later at Margaux marries Garonne to become Gironde river, separating left bank from right bank vines and wines. Left bank vineyards focus predominantly on Cabernet Sauvignon creations with selected Merlot added to the assemblage. Médoc, Haut-Médoc, and Graves are representatives. Merlot dominates the Saint-Emilion and Pomerol area as right bank wines distinguish with superb and world class Merlots due to its clay soils. So is Page RESERVE 2015! As an elegant and harmonic marriage of Merlot and Cabernet Sauvignon this wine introduces itself with glycerine tears melting in slow-motion from the inner face of the glass adhering to the rules of gravity. In the eye a deep red, almost black promise; the nose caressed by scents of black current, cranberry, a touch of spice, already some tertiary compounds - due to aging and its exposure to oxygen and oak - such as toffee, caramel, leather, cinnamon, and a whiff of coffee to name a few. On the palate a bit tannic and demanding, although somehow velvety and dense which underlines its aging potential. In the throat a long and precise finish adding graphite and licorice to the aroma wonderland followed by a pleasing dissipation in the stomach. Needless to say that nothing less than a natural cork with the PAGE imprint seals this extraordinary piece of vintners craftsmanship. Food pairing? Try lamb or T-bone steak or just some French Comté cheese or well matured hard cheese.
Congratulations???For me a true "Follow me I know where the wine is" candidate
If you intend to experience any of the wines I review please drop me a note??
Weißburgunder Brut Nature 2017, Rhinehesse, Germany
A "Follow me - I know where the wine is" for this incredible Pinot Blanc Sekt (Bubbly) 2017 Brut Nature by Michael Pfeiffer from Weingut Michael Pfeiffer
Almost like a champagne with a clear perlage, which dissolves sooo pleasantly on the palate. Great light yellow color in the glass and it is so fruity: pear, pineapple and exotic aroma components in the nose. Due to the complex aromas and the acidity level, I guess it underwent a complete bottle fermentation, i.e. a (first) fermentation in the tank did not take place; thus being made according to traditional methods, obviously with long yeast contact. Brut Nature also means 0-3g residual sugar, which is very pleasant, because due to the great fruit aromas it would not tolerate much more. The CO2 of the young bubbly still pushes into the fresh air to naturally return to its original state. I am thrilled: a sparkling, playful, fruity and at the same time filigree work of art. We combined it at dinner with pasta that we picked up from a local restaurant. Pasta and bubbly pairing is a win-win.
By the way: it seems to me that Pinot Blanc is one of the benefiaries of the current climate change.
Follow me - I know where the wine is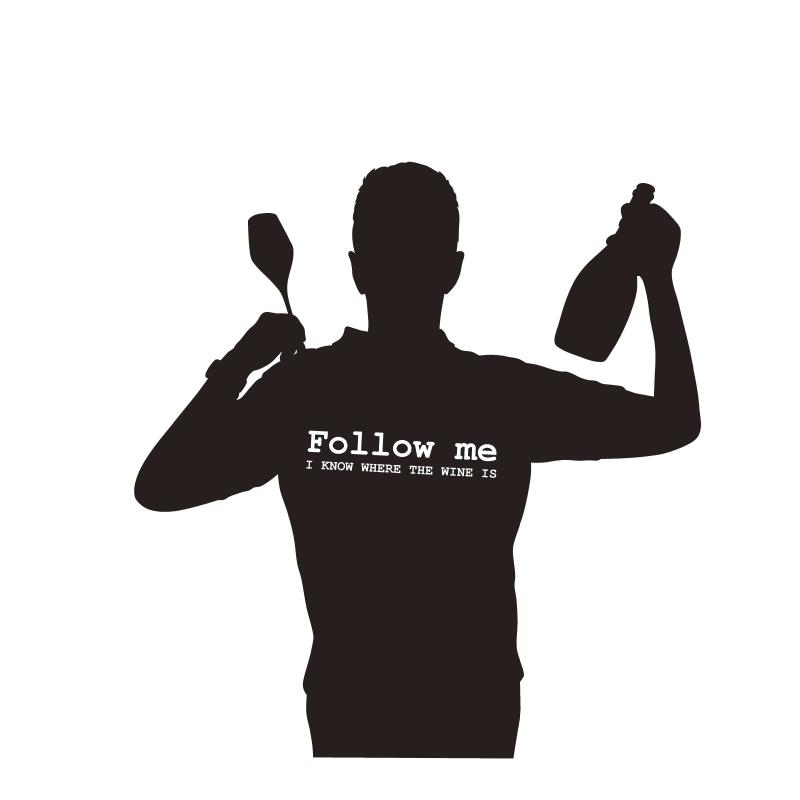 "Follow me - I know where the wine is" indicates that I discovered a fantastic wine or bubbly/Champage that is worth noticing